Adrenaline junkies and speed fiends will find themselves on the wrong side of the law when they race for their lives in Need for Speed: The Run. This game takes players on a heart-pounding cross-country race from San Francisco to New York. Players are lured into an underground world of illicit, high-stakes racing. The heat is on — and it isn't just the fuzz who are after you. Entering the race is just the beginning as you blow across borders, weave through dense urban traffic, rocket down icy mountain passes and navigate narrow canyons at breakneck speeds.
Developer: EA Games
Publisher: Electronic Arts Inc.
Genre: Racing
Platform: PC / Windows
Release date: 15 November 2011
Play modes: single
Game language: English
Age requirements: 16+
Suggested system requirements:
• OS: Windows Vista SP2 or Windows 7
• CPU: 3.0 GHz Intel Core 2 Quad or similar
• RAM: 4 GB
• HDD: 18 GB free disk space
• Graphics: 1 GB Graphics Memory
• DirectX: Version 10/11
Powered by DICE's state-of-the-art Frostbite 2 engine, Need for Speed: The Run takes the action racing genre to new heights with stunning visuals and car physics that hug the road even at top speeds all built around a gripping storyline.
Electronic Arts and Sports Illustrated have collaborated in order to bring sexy back. That is right. They did not think there was enough in previous games. On November 15th, you will be able to find out what I mean. Two swimsuit models will be starring in pretty decent roles within the game.
Irina Shayk, cover model of the 2011 SI Swimsuit edition, and Chrissy Teigen, a feature model in the 2011 issue, star as best friends and the rivals of Jack, the protagonist. Both companies are also making available a "Making of Need for Speed: The Run". Also, there will be a lot of in game promotion for Sports Illustrated. Just in case you forgot where those models came from.

Key Game Features


• From the Golden Gate to the Empire State — Compete in The Run, an illicit race across the most iconic and treacherous roads from San Francisco to New York. There are no rules and no allies in the cities, deserts, mountains and canyons than stand between you and the finish line.
• You are Jack's Competitive Edge — Jack is in a race for his life, but he's got something the competition doesn't: You. Keep Jack one step ahead of the dangers from his dark past, both inside and outside the car. It's up to you to get Jack to New York in one piece and ahead of the competition.
• Beat Your Friends — Connect to Autolog. Compare your times against those that matter most. Compete to be the best. Autolog now tracks your entire career – making every second of every race count in the battle to be the fastest to New York.

Minimum System Requirement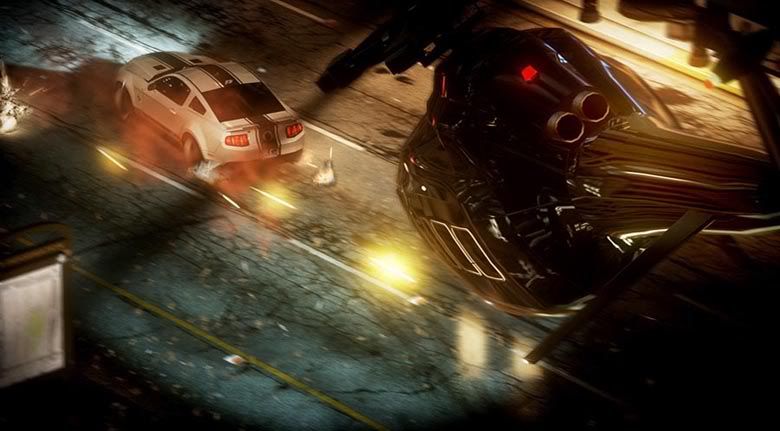 RELOADED-2DVD (15.7G)

10% data recovery
1G LINKS
Interchangeable
Pass:
bravie
Download Extabit :
Download Rapidgator :
Download Jumbofiles :
Download Rapidshare :
Install notes
1. Unrar.
2. Burn or mount the image.
3. Install the game.
4. Copy over the cracked content from the /Crack dir on DVD2 to your <install> dir.
5. Play the game.

LIMITED EDITION-3DVD (10.9G)
10% data recovery
Size after extracted: 17G
Default Lang: English
Mount ISO files
Install , Copy crack and Play!
Dont need a reg fix
Pass: bravie
unlocks all cars, all Challenge Series events, all profile icons, all backgrounds, all Driver Abilities and all Rewards
HOW TO CHANGE LANGUAGE (for people who run nfs16setupreg.exe)
Start -> Run-> Regedit
Win7 32 bit
HKEY_LOCAL_MACHINE\SOFTWARE\EA Games\Need for Speed(TM) The Run
Win7 64bit
HKEY_LOCA_MACHINE\SOFTWARE\Wow6432Node\EA Games\Need for Speed(TM) The Run
Change Locale key to en_US
other langs:
German: de_DE French: fr_FR Italian: it_IT Spanish: es_ES Polish: pl_PL Japanese: ja_JP Czech: cs_CZ …………
CRASH FIXES

Need For Speed: The Run Crash To Desktop ( CTD ) While Trying To Load, During Gameplay, Or Upon Startup
● Update your nVidia / ATI graphics drivers.
● Turn off SLI / Crossfire
● Turn off your anti-virus software before launching the game, but make sure you turn it back on after playing.
● Try using only one GPU first (turn the other one off via your graphics control ● Disable anti-aliasing through your video card's control panel
● Disable V-sync
● Disable background apps, and turn off your anti-virus software
● Disable visual themes and disable desktop composition
● If on Windows 7 or Vista, then try to set the compatibility for your game EXE to Windows XP Service Pack 3 (SP3)
● Run the game as an ADMINISTRATOR (Windows 7)
● Make sure to check also your controller/gamepad drivers if you have any, it might be conflicting on the game.
● After installation, reinstall PhysX, removed your old drivers profile from My Documents
Game Controller Not Working.
● If your game controller is not working for the PC version of this game, then, try plugging the game controller in to the computer only AFTER the game is open. The game may be able to detect it this way if it didn't previously.
Need For Speed The Run Stuttering Audio / Cracking Audio / No Sound Problem
● Turn down/off Directsound Acceleration.