Might & Magic Heroes VI

will take place in 564 YSD*, roughly some 400 years before Might & Magic Heroes V, at the time of the second Blood Moon Eclipse, and the Rise of Kha Beleth, the Demon Sovereign.
Developer: Black Hole Games
Publisher: Ubisoft
Genre: strategy /
Release date: 13 October 2011
Game language: English
Age requirements: 12+
Suggested system requirements:
• OS: Windows XP, Vista or Windows 7
• CPU: Intel Pentium Core 2 @ Duo E6400 @ 2.13 Ghz, AMD Athlon II X2 240 @ 2.8 Ghz
• RAM: 2 GB
• HDD: 8 GB free disk space
• Graphics: 1 GB Graphics Memory, Pixel Shader 3.0, Vertex Shader 3.0
• Sound Card: DirectX 9 Compatible
• DirectX: Version 9.0c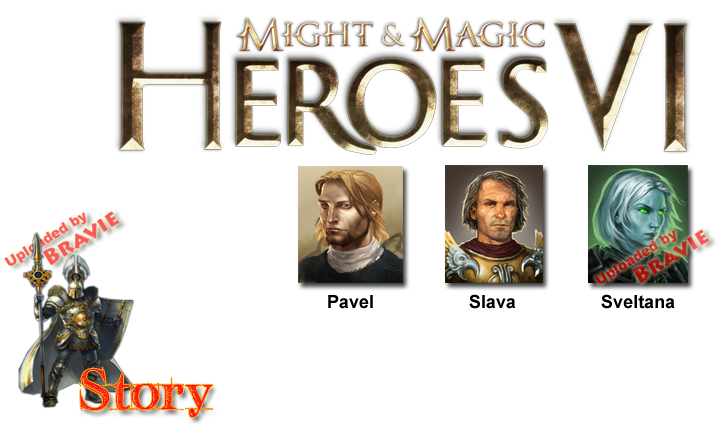 A legendary Archangel General, killed during the war of the Elder races, is resurrected. Under the cover of preparations for the upcoming Demon invasion, he plots to recover his powers and take control of Ashan while eradicating his ancient enemies. He underestimates, however, the power of the all-too-human Griffin dynasty…
Heroes VI tells the story of the Griffin dynasty, when they were still Dukes of the Holy Empire, and not yet sitting on the Imperial throne (like in Heroes 5 and Clash of Heroes). The Griffin Duchy is east of the Empire, a region that would correspond to the Slavic nations in our own world.
At the dynasty's origins, The Griffin Duke Pavel* was a zealous servant of the Light and a trusted lieutenant of the Falcon Emperor. He met his demise defending his own duchy from a Demon host summoned by the dying wish of a desperate enemy. Pavel's heroic last stand would ensure the survival of his son, Slava, who was only a boy at the time of these events.
Pavel's sister Sveltana*, who had left her homeland to become a prominent Necromancer in the Seven Cities, was called back to act as regent to Slava and educate him in the ways of the Griffin.

Might and Magic Heroes VI

is multiplayer Turn-based Strategy game for the PC platform. The sixth game in the fantasy based Might & Magic series,
Might and Magic Heroes VI is a prequel to the previous game in the series. Set in the realm of Ashan, it revolves around the resurrection of a long-dead Archangel, needed in a current time of war, but who may also have his own ideas and ambitions in a brave new world. Game features include: an extensive list of building possibilities, RPG elements, a deep list of possible artifacts and relics to discover, a reputation system, a sizable selection of factions and more.
Classic Gameplay

– Remastered with the well-known developer, Black Hole, and in close partnership with the game's numerous fans.



Unique Action

– Explore extra-large adventure maps, collect tons of resources and build extraordinary cities. Perfect your tactics to level-up your heroes, recruit troops and ready them for combat on exclusive battle maps.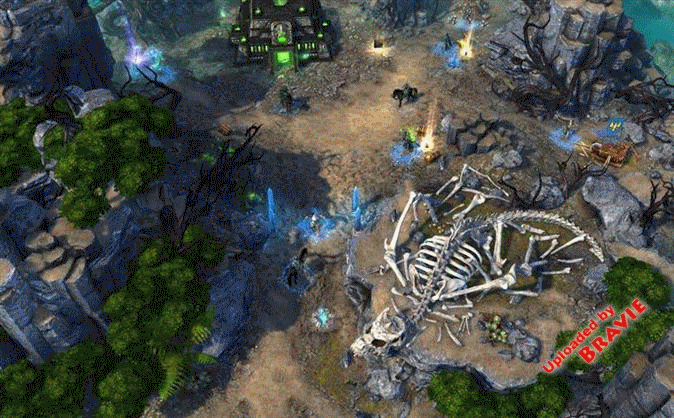 Take Control

- Lead the Heroes of the Griffin dynasty within intriguing scenarios. Choose your path, assume your choices and customize your gaming experience thanks to a brand new reputation system.



The Rich Might & Magic Universe

- Discover fantastic landscapes and creatures from the world of Ashan. Enjoy revisited 3D designs and an exclusive new bestiary.



A Strong Community

– Post content and compete with your friends, using a new and intelligent, online community interface.
Minimum System Requirements


OS: Windows XP, Vista or Windows 7
CPU: Intel Pentium Core 2 Duo E4400 @ 2.0 Ghz, AMD Athlon X2 5000+ @ 2.6 Ghz
RAM: 1 GB Windows XP and 1.5GB Vista / 7
HDD: 8 GB free disk space
Graphics: 512 MB Graphics Memory, Pixel Shader 3.0, Vertex Shader 3.0
Sound Card: DirectX 9 Compatible
DirectX: Version 9.0c



Recommended System Requirements


OS: Windows XP, Vista or Windows 7
CPU: Intel Pentium Core 2 @ Duo E6400 @ 2.13 Ghz, AMD Athlon II X2 240 @ 2.8 Ghz
RAM: 2 GB
HDD: 8 GB free disk space
Graphics: 1 GB Graphics Memory, Pixel Shader 3.0, Vertex Shader 3.0
Sound Card: DirectX 9 Compatible
DirectX: Version 9.0c


Supported Graphics Cards:


Minimum – NVidia GeForce 8600GTS, ATI Radeon HD 2600XT
Recommended – NVidia GeForce 8800GTX, ATI Radeon HD 387
You have 4 choices, i put them in priority order:
1. Create game shortcut (Recommended) as my guide below
2. Use ubisoftlauncher.exe crack
2. Update 1.1 + PROPHET CRACK
3. Use SKIDROW CRACK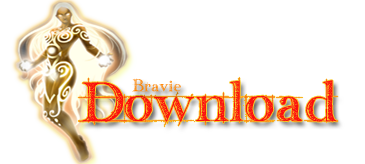 SKIDROW VERSION:
All links are interchangeable
INSTALL NOTES
Unpack the release

Mount or burn image

Install

Installed Update 1.1

Creat a shortcut of Might & Magic Heroes VI.exe then add /offline at the end of Target field (example: "C:\Program Files\Ubisoft\Might & Magic Heroes VI\Might & Magic Heroes VI.exe" /offline)

Dont need to copy SKIDROW crack, it also makes your game stable since there is no game data modified by crack

Start the game by click on the shortcut we have just created.

Enjoy
UPDATE 1.2 RELOADED (20-DEC):


Change log:
http://might-and-magic.ubi.com/heroes-6/en-gb/news/details.aspx?c=tcm:21-35381&ct=tcm:6-231-32
1. Unrar
2. Install the update.
3. Copy over the cracked content from the /Crack dir to your install dir.
4. Play the game using the main exe
NEW UPDATE 1.2.1 RELOADED
1. Unrar
2. Install the update.
3. Copy over the cracked content from the /Crack dir to your install dir.
4. Play the game using the main exe
NEW UPDATE 1.4 RELOADED :
1. Unrar
2. Install the update.
3. Copy over the cracked content from the /Crack dir to your install dir.
4. Play the game using the main exe
Game must be patched to 1.3.0 before applying this update
As usual we recommend blocking all outgoing connections on all exe files of
the game, using your systems firewall
VA-Might and Magic: Heroes VI Soundtrack