The Lord of the Rings: War in the North is a co-op Action RPG, from the developers of Baldur's Gate: Dark Alliance, that immerses you and your friends in a brutal new chapter in the War of the Ring. Set in Middle-earth during the time of the War of the Ring, but separate from its events, War in the North is inspired by both the Lord of the Rings books and movies allowing players to draw their swords, notch their axes, bend their bows and raise their staffs against a wide range of deadly enemies and traverse both established and never-before-seen locations. The result is a journey that is both epic and intimate, familiar yet unexpected.
Developer: Snowblind Studios
Publisher: Warner Bros Interactive Entertainment
Genre: action RPG
Release date: 01 November 2011
Play modes: single / multiplayer
Multiplayer: Internet / split screen
Game language: English
Age requirements: 18+
Suggested system requirements:
• OS: Windows Vista®/XP/ or Windows 7
• CPU: Intel Core 2 Duo E6600 2.4GHz / AMD Athlon 64 X2 Dual Core 6000+
• RAM: 2GB
• GFX: Nvidia GeForce GT 330 / ATI Radeon X850 XT
• HDD: 10GB free hard disk space

Become One of the Unknown Heroes on Middle-earth
"With his far reaching rich hand Sauron might have done great evil in the North. Yet all that has been averted because a handful of heroes stood in his path."
– Gandalf the White
In The lord of the Rings: War in the North you are one of these heroes. Inspired by events from the famous book trilogy and their retelling in Peter Jackson's films, the game features stunning visuals, brutally realistic combat, a unique and compelling new story, and innovative cooperative gameplay that pits you and your friends against the dark forces of Middle-earth. In this game you will form your own fellowship and fight against Sauron's forces at the North.
Playable Characters and Co-op Gameplay
The gameplay in The lord of the Rings: War in the North is all about cooperation. Players will take on the role of either Eradan, a Dúnedain ranger, Andriel, an Elf or Farin, a Dwarf. Each will have special abilities tied to their race – for example, a Dúnedain can combine different objects to create unique items for use or sale in-game; Elves possess superior sight, which will lead you to shortcuts and recognition of trouble ahead; and Dwarves have the ability to notice weaknesses at the walls and break them in order to find secret caves with different loots. Each race with have character class possibilities as well as legendary weapons. Once characters are established, they must band together in multiplayer action, working together to combat hordes enemies. These enemies include goblins pouring from their strongholds in the Misty Mountains, Uruk-hai from Isengard, savage wargs in the wilderness, giant spiders infesting Mirkwood, massive trolls and most dramatic and dangerous of all, bosses like Agandaûr, a deadly Black Númenórean lord who long ago was tempted and turned by the lies of Sauron.
Along your journey you will also cross paths with Lord of the Rings characters familiar and not so familiar, fulfilling little known but important events of the wider War of the Ring. These include: Aragorn's scouting party of the North, while Frodo recovers in Rivendell from the wound he suffered at Weathertop; missions with the Elven sons of Elrond, Elladan and Elrohir; the responsibilities of the wizard, Radagast the Brown; encounters with the great eagles of the Misty Mountains and more.
A brutal new The Lord of the Ring adventure set during, but separate from the main events of the War of the Ring

An exciting main story campaign coupled with dozens of side quests

Cross paths with your favorite Lord of the Ring heroes, as well as more obscure characters

Classic Action-RPG action that centers on co-op gameplay and character development

Three playable races – Dúnedain (man), Elf, Dwarf, each with its own storyline and unique quests

Multiple character classes including Mage, Scout and Warrior

Magic abilities including active (fire, lightning and ice spells) as well passive (morale bonuses, protective shields/wards) spells

The ability to craft items and potions

A special Challenge Mode consisting of missions and maps built especially for co-op gameplay and not tied to the main campaign

Minimum System Requirement
OS: Windows Vista®/XP/ or Windows 7
CPU: Intel Core2 Duo 2.4 GHz / AMD 64 X2 4400
RAM: 2GB
GFX: GeForce 8600 or Radeon HD 2600 (2006 or later graphics card)
HDD: 10GB free hard disk space

Recommended System Requirements
OS: Windows Vista®/XP/ or Windows 7
CPU: Intel Core 2 Duo E6600 2.4GHz / AMD Athlon 64 X2 Dual Core 6000+
RAM: 2GB
GFX: Nvidia GeForce GT 330 / ATI Radeon X850 XT
HDD: 10GB free hard disk space

Pass : gamezhub.net
BLACKBOX REPACK – 2.58G
Nothing ripped or removed
Video recoded to lower bitrate
added Ali213 V3 crack
Pass : gamezhub.net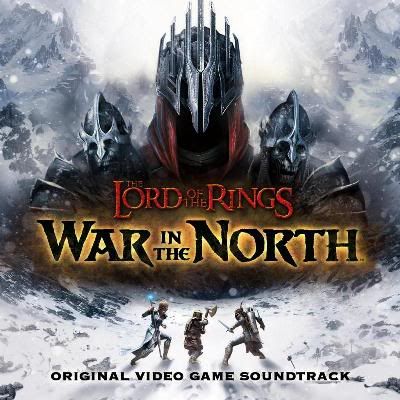 Tracklisting
01. Echoes Of Angmar [02:04]
02. Between Hammer And Anvil [02:06]
03. Sons Of Forgotten Kings [02:19]
04. Nordinbad [02:04]
05. Ghosts Of The Grey Mountains [02:01]
06. The Savage Ettenmoors [01:31]
07. Before The Citadel Gate [01:40]
08. Into The Heart Of The Storm [02:11]
09. Realm Of Ancient Kings [02:16]
10. A Gathering Storm [01:57]
11. The Savage Peaks [02:14]
12. Men Of Carn Dum [02:18]
13. Trolls! [02:13]
14. Beast Among The Ruins [01:41]
15. In The Footsteps Of Kings [02:34]
16. The Forges Of War [02:06]
17. Halls Of Valor [02:15]
18. Shadow On The Ettenmoors: Reprise [02:06]
19. Against The Darkness [02:14]
To change languages go to GameFolder–>res\gamedata\language.mbjr
open it with text editor and change the language :
0 <– For ENG
2 <– For IT
5 <– For ESP