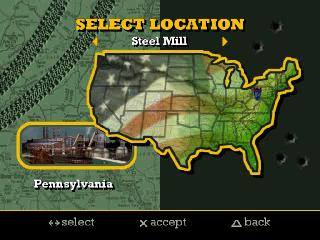 Vigilante 8: 2nd Offence, is the meaning of car destruction. It has a nice gameplay, where you have simple objectives. There is an average story behind this game.
In quest
mode you have to choose between 3 groups, each with the same objectives for every car in the group. When you
complete
the quest mode with that group, you may unlock a new character, but only if youcomplete
all objectives. In arcade, you have only to destroy your enemys, that you can choose
in the begining
. There's also a survival mode, that it explains for itself. This game is known for it's thrilling sountracks, basically from '70s to '80s.
SIZE : 568 MB